Spotters - Cognac 2022 Airshow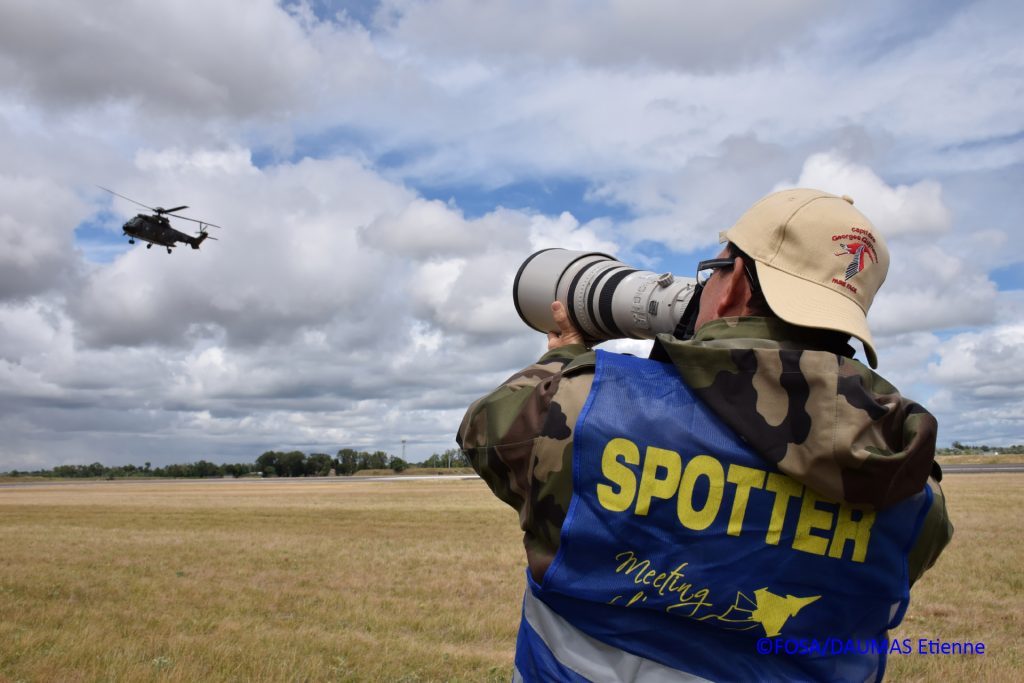 For several years, the « Fondation des Œuvres Sociales de l'Air » has chosen to promote the presence of spotters on air bases where the « meetings de l'air » take place. Since 2016, the possibility to select the shooting days (including the monday departures) is proposed. Mondays and Fridays are specific, because the regulations and an appropriate supervision allow to move to shooting places as close as possible from to the runway and demonstrations, but also of the planes which are on the ground on the parking lanes.
Past years participants have been able to make exceptional images. 60% of the spotters provided their feedback showing their appreciation to the « Fondation des Œuvres Sociales de l'Air » and the management staff for this new organization. This questionnaire will also allow the « Fondation des Œuvres Sociales de l'Air » to continue to improve the spotters days' organization.
For the Cognac 2022 Airshow (May 20 to 23) there will be about 300 photographers per day.
Prices have changed slightly due to additional constraints.
The sanitary measures in force during this period will be strictly applied. Plan to bring masks, at least for transport.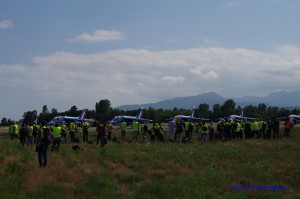 For spotters, the FOSA has also developped partnerships with several brands (Canon, Nikon, Pentax, Sigma and Sony are expected) who will kindly be able to lend their latest equipment during the meetings.
In addition a photo contest is organized for the spotters, with great prizes offered by our partners. It will be based upon specific themes choosen by each partner for the 2022 meeting. After a pre-selection on social networks, a jury will meet in September in order to nominate the winners.
You will find the results of past competitions in the opposite tabs.